Sandberg - New Wallpaper Collections September 2011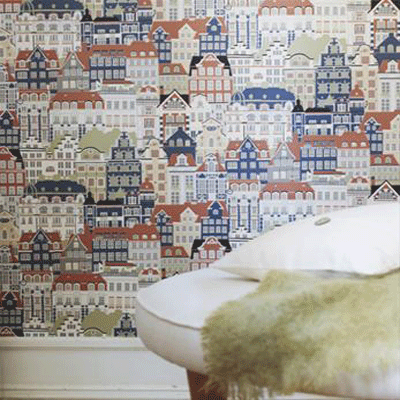 04.10.2011
For Raphael II, they've used the look and advantages provided by technology in the best way, and created a Sandberg Flora, filled with a pleasing profusion of flowers from our Swedish garden combined with imaginative drawings that share the focus, as they reach full bloom. Because this handicraft is a story of hand and mind joining together, we've painted and drawn everything by hand. The result feels fresh and lively, refreshing and genuine. Tradition meets innovation, and the old meets the new. The design is a based on classic forms, and this is reflected with Sandberg's warm interpretation. The patterns have broad appeal, appropriate for both a country kitchen and an exclusive Paris apartment.
view all news articles >>
Join Our Mailing List
If you wish to keep up to date with all the latest news of new collections please join our mailing list. By joining and you can also be the first to avail of our special discounts. All we need is your email address which we will not disclose to any third parties.
Join the mailing list >>
© Lucinda M. Batt @ The Interior Library, Donnybrook, Dublin 4 Tel/Fax: 01 2603732