Love a duck . . .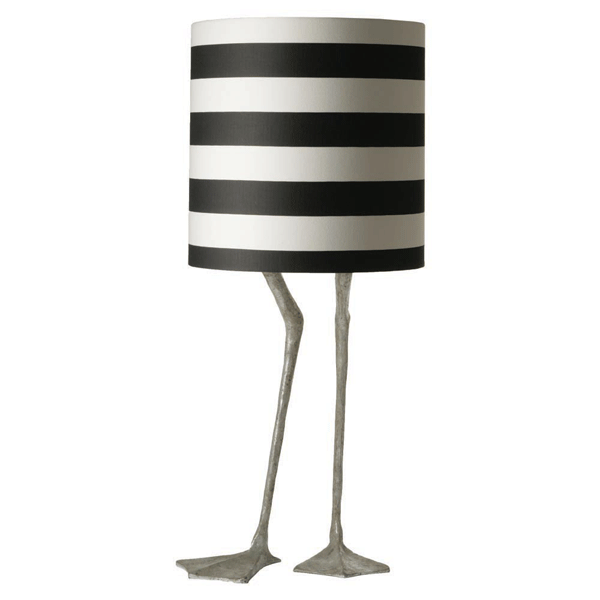 11.03.2012
A masive thank you to Alanna Gallagher in this weeks Irish Times for giving our Spring sale a lovely mention.
"Love a duck . . .
ALANNA GALLAGHER
BARGAIN HUNTER: Quack, quick! The Interior Library (01-4059856, interiorlibrary.ie), at 6 Shelton Drive, on Kimmage Road West, Dublin 12, is hosting a pop-up shop at its premises.

The spring sale includes occasional furniture, wonderful lamps, cushions, fabric remnants, faux plants and accessories.

Bargain Hunter loves this signature Porta Romana duck feet lamp which features decayed gold legs and a ruby red silk satin shade.

It is 530mm high, 870mm with shade. Normally priced €1,122, it is reduced to €550. There is a pair available.

The premises is open on Saturdays and Sundays during March from 10am to 4pm."
We have one lucky duck left in decayed silver left. However, there are plenty more Porta Romana bargains in store with up to 70% off.

See the article for yourself at http://www.irishtimes.com/newspaper/property/2012/0308/1224312999144.html
view all news articles >>
Join Our Mailing List
If you wish to keep up to date with all the latest news of new collections please join our mailing list. By joining and you can also be the first to avail of our special discounts. All we need is your email address which we will not disclose to any third parties.
Join the mailing list >>