Patricks Weekend Opening Hours!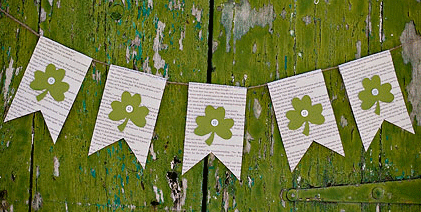 11.03.2012
We are closed for St Patrick's Day
& Mothers Day!
Our sale continues next
weekend so do pop in!
The Interior Library will
re-open Tuesday March 20th.
Wishing you a very happy
St Patrick's Day weekend.
Lucinda M. Batt @ The Interior Library
view all news articles >>
Join Our Mailing List
If you wish to keep up to date with all the latest news of new collections please join our mailing list. By joining and you can also be the first to avail of our special discounts. All we need is your email address which we will not disclose to any third parties.
Join the mailing list >>
© Lucinda M. Batt @ The Interior Library, Donnybrook, Dublin 4 Tel/Fax: 01 2603732