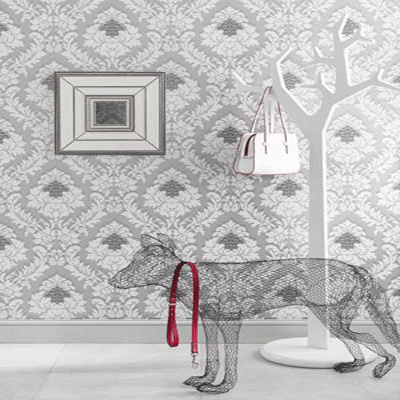 Grand Tour
Osborne & Little
Grand Tour
A collection of wallpapers inspired by the artistic and architectural treasures of Italy,especially those of Venice,as discovered by aristocratic young Englishmen on the Grand Tour of Europe. Recently 'The New York Times' described the Grand Tour in this way: 'Three hundred years ago, wealthy young Englishmen began taking a post-Oxbridge trek through France and Italy in search of art, culture and the roots of Western civilization. With nearly unlimited funds, aristocratic connections and months (or years) to roam, they commissioned paintings, perfected their language skills and mingled with the upper crust of the Continent'.
Most of the wallpapers in this collection have co-ordinating or companion designs in GRAND TOUR FABRICS
Enquire about this item >>
Designer:
Osborne & Little
Osborne & Little are one of the world's leading names in fabric and wallpaper design. For four decades Osborne & Little's designs have been at the heart of interior trends - from the paint effect wallpapers of the 1980's and the celestial star, sun and moon motifs of the 1990's to today, where they are leading the way in the resurgence of metallics and flocks. Osborne & Little has earned, and strives hard to maintain, its reputation for quality and creative excellence in the crowded world of interior design.
© Lucinda M. Batt @ The Interior Library, Donnybrook, Dublin 4 Tel/Fax: 01 2603732