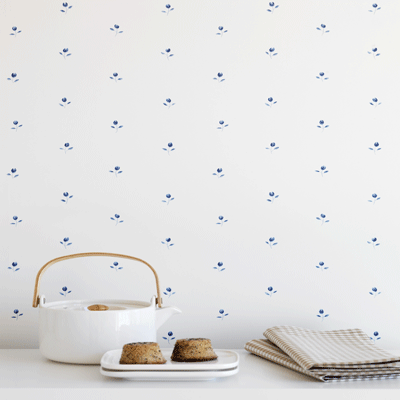 Cecilia
Each Sandberg wallpaper is manufactured in our own factory in Ulricehamn where the wallpaper edges are still painted by hand, and every roll of wallpaper is carefully inspected before it leaves the factory. Genuine craftsmanship is our way of ensuring our end-consumers and customers of Swedish wallpaper art of the highest quality.
It's no secret that our wallpaper machines run slower than those of other manufacturers, and our quality reflects this. You just can't rush artwork.
Enquire about this item >>
Designer:
Sandberg
Sandberg unites a modern interpretation of classical styles with high-quality handicraft. They have a wonderful collection of wallpapers and fabrics including an extensive children's range. We love their products and we hope that you enjoy the small selection we have chosen to put on the site.
© Lucinda M. Batt @ The Interior Library, Donnybrook, Dublin 4 Tel/Fax: 01 2603732