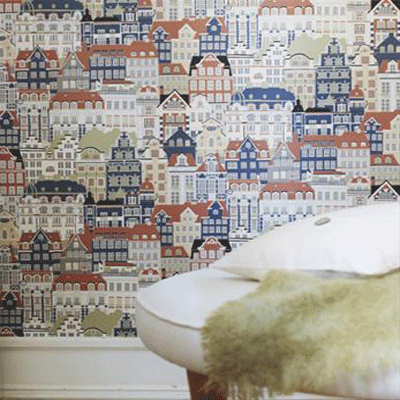 Raphael II
For Raphael II, they've used the look and advantages provided by technology in the best way, and created a Sandberg Flora, filled with a pleasing profusion of flowers from our Swedish garden combined with imaginative drawings that share the focus, as they reach full bloom. Because this handicraft is a story of hand and mind joining together, we've painted and drawn everything by hand. The result feels fresh and lively, refreshing and genuine. Tradition meets innovation, and the old meets the new. The design is a based on classic forms, and this is reflected with Sandberg's warm interpretation. The patterns have broad appeal, appropriate for both a country kitchen and an exclusive Paris apartment.
Enquire about this item >>
Designer:
Sandberg
Sandberg unites a modern interpretation of classical styles with high-quality handicraft. They have a wonderful collection of wallpapers and fabrics including an extensive children's range. We love their products and we hope that you enjoy the small selection we have chosen to put on the site.
© Lucinda M. Batt @ The Interior Library, Donnybrook, Dublin 4 Tel/Fax: 01 2603732