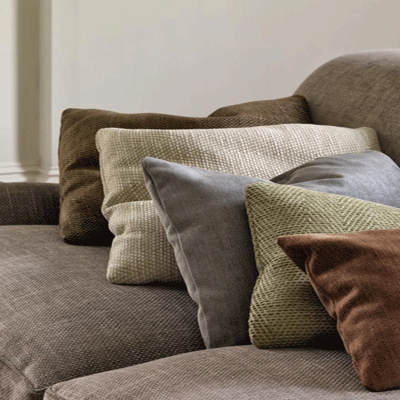 Stratford
Stratford by Colefax & Fowler incoroates the soft drape of chenille in tweed and herringbone weaves. Expanding the palette for Autumn 2011 Colefax's sophisticated new colours are stylish neutrals, slate, charcoal, brown and pewter.
Enquire about this item >>
Designer:
Colefax & Fowler
Colefax and Fowler epitomises the very best of English style, a style that is admired and emulated the world over. The essence of this look is a timeless elegance and subtlety, combined with an emphasis on perfect comfort, and an insistence on quality. Fabrics, wallpapers and trimmings by Colefax and Fowler with their understated colours and sophisticated designs are the ideal choice for the relaxed and informal atmosphere that characterises the modern interior.
© Lucinda M. Batt @ The Interior Library, Donnybrook, Dublin 4 Tel/Fax: 01 2603732