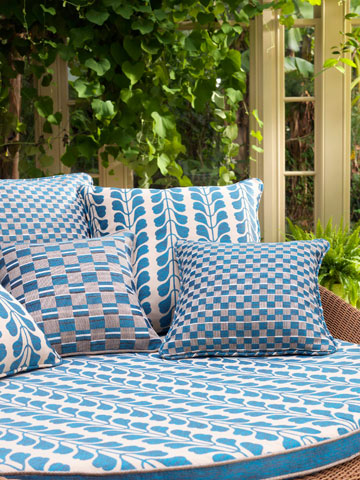 Osborne & Little
New co-ordinating weaves .
Enquire about this item >>
Designer:
Osborne & Little
Osborne & Little are one of the world's leading names in fabric and wallpaper design. For four decades Osborne & Little's designs have been at the heart of interior trends - from the paint effect wallpapers of the 1980's and the celestial star, sun and moon motifs of the 1990's to today, where they are leading the way in the resurgence of metallics and flocks. Osborne & Little has earned, and strives hard to maintain, its reputation for quality and creative excellence in the crowded world of interior design.
© Lucinda M. Batt @ The Interior Library, Donnybrook, Dublin 4 Tel/Fax: 01 2603732