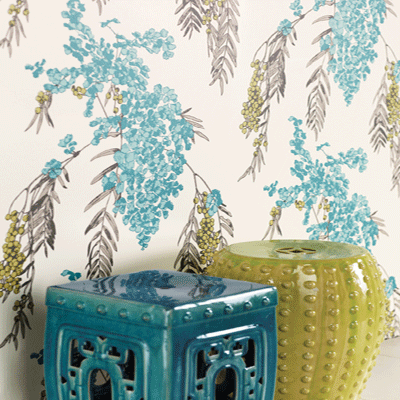 Fougere
Glorious statement florals and striking geometrics feature in this spectacular collection of contemporary wide-width wallcoverings, inspired by the Royal Botanical gardens of Europe. An octagonal trellis design inspired by an 18th century pagoda, is accompanied by finely etched, colourful florals and a series of designs that combine contemporary metallics, natural vivid hues and neutral shades.
Enquire about this item >>
Designer:
Romo
The company's reputation for offering a variety of excellent designs and qualities is built on two important factors; exclusive designs from its experienced and committed design team and a close working-relationship with carefully chosen, expert weavers and printers.
© Lucinda M. Batt @ The Interior Library, Donnybrook, Dublin 4 Tel/Fax: 01 2603732