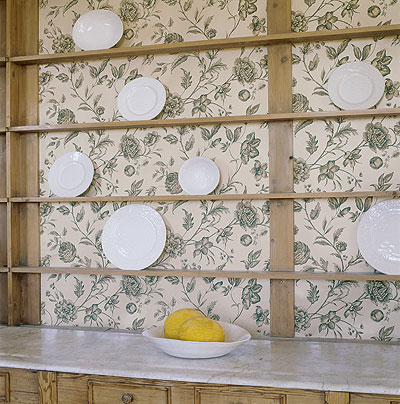 Melville
This collection is brought to life with a stunning range of fresh wallpapers: a collection that is sophisticated and yet relaxed; romantic yet contemporary; easy-to-live-with yet innovative. In fact, this is quintessential Jane Churchill - versatile designs that work together throughout the house to create any look - epitomised by a softer, more feminine colour palette, light-hearted contemporary designs and luxurious textures and finishes.
Enquire about this item >>
Designer:
Jane Churchill
Jane Churchill has built an international reputation for creating fresh designs specifically intended to work together to produce a wide range looks, both contemporary and traditional. Epitomised by an easy-to-live-with tone, each collection offers a broad mix of fabrics, wallpapers and trimmings. Eye-catching wallpapers work across all the ranges yet are strong enough to be used on their own; trimmings are innovative and pretty. With a colour-palette that is constantly evolving, each new collection is always right up-to-the-minute so that, with Jane Churchill, it couldn't be easier to co-ordinate and pull together any look you want for your home.


Visit Jane Churchill website
© Lucinda M. Batt @ The Interior Library, Donnybrook, Dublin 4 Tel/Fax: 01 2603732